Our history. Our passion. Our vision.
The story of Decontie Construction dates back to the 1950s.
It is the story of a family whose members were passionate about construction, but who found opportunities to practice their trades hard to come by in the Kitigan Zibi Anishinabeg territory. Undaunted, brothers Peter, Eddy, Jack, Patrick, Frank and John Decontie built a family legacy in the industry by working alongside other Kitigan Zibi community members on off-reserve lands throughout the United States—on projects of all shapes, sizes and complexity. They served the industry well, but nonetheless remained restricted in their capacity to work in their home territory.
Andrew Decontie knew this reality all too well. As Peter's son, and a member of the latest generation of Deconties to pick up the family passion for construction, he worked for 20 years as a builder on reserve lands alongside his wife, Wanda Thusky. Frustrated by the lack of opportunities inherent in the industry and the systemic barriers faced by their People, the couple became advocates for change.
Andrew earned his 1.3 general contracting licence from the Régie du bâtiment du Québec (RBQ) in 2014. Doing so gave him the opportunity to perform construction services throughout the province and for any client. It opened possibilities for him to put his hard-won skills to the test on a level playing field against any of the province's top general contracting businesses.
More importantly, it gave him the power to open doors for those First Nations tradesworkers that truly wanted to practice their crafts, but who were prevented from completing their on-the-job training requirements. Andrew's mission is to not only build exceptional buildings for his clients, but also compile a workforce that includes First Nations men and women—one that Decontie Construction and its partners can draw on to execute these projects with skill, speed and professionalism.
Decontie Construction is unique in the construction industry. It is the first RBQ-licensed, Algonquin-Anishinabe-owned general contracting company with a singular vision of advancing the interests, and making the public aware, of the exceptional talents of the First Nations construction workforce.
In 2019, Decontie Construction was named Canada's Brownfielder of the Year.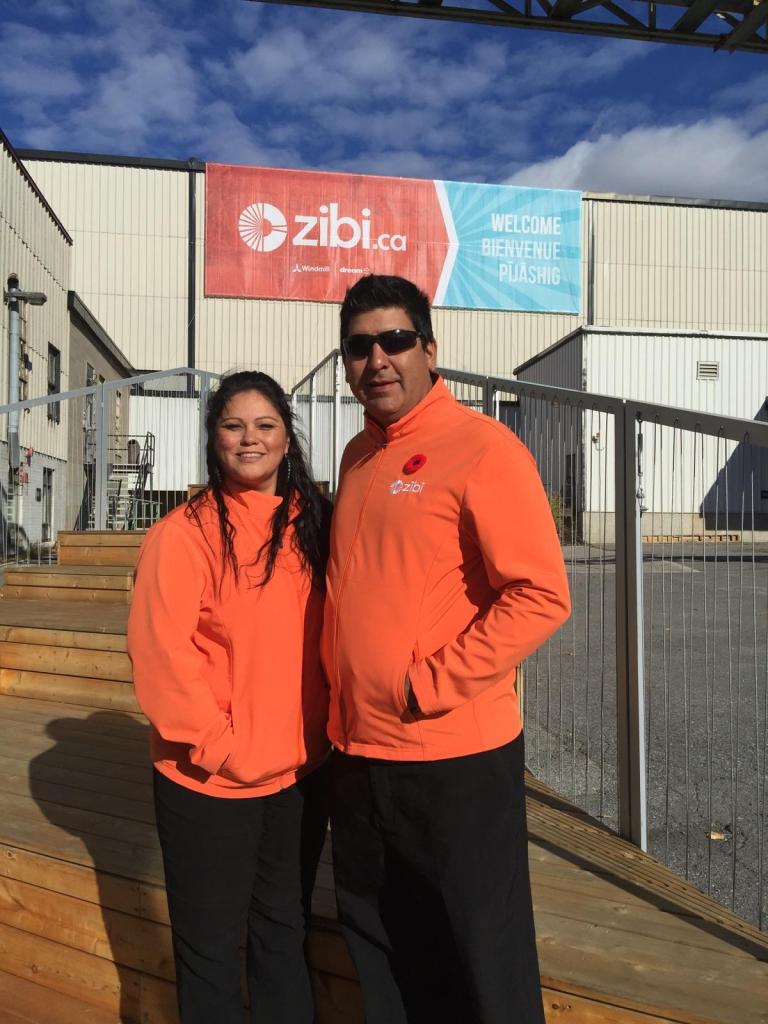 Wanda Thusky and Andrew Decontie at Zibi (above)
Patrick Decontie, John Decontie, and Frank Decontie (below)